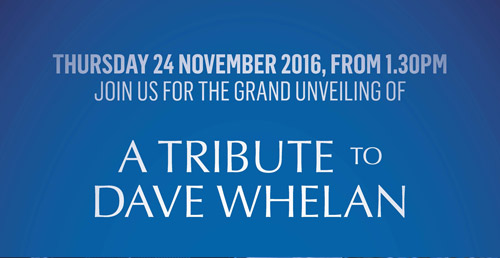 DAVE WHELAN STATUE WILL BE 80th BIRTHDAY PRESENT TO REMEMBER
A giant bronze statue of Dave Whelan outside the DW Stadium is to be unveiled to the public on 24th November 2016, the day of his 80th Birthday. The one and a half times life size statue will depict Mr Whelan on one of the proudest days of his life, as he paraded the FA Cup on the Wembley turf following victory in the FA Cup Final on 11th May 2013.
The unveiling is to take place between 1.30pm and 2.15pm where Mr Whelan himself will be present.
The unveiling is a free event open to the general public.