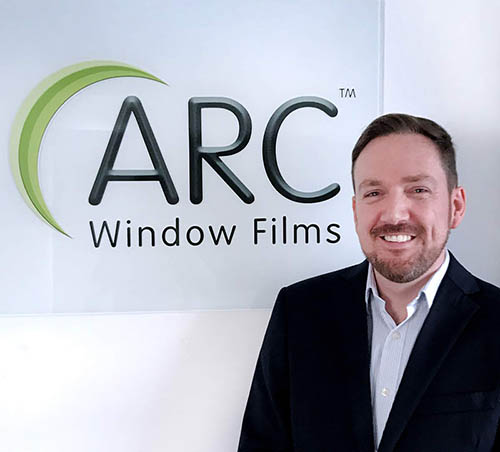 Are you a young person running or with ambitions to run a business? Read on…
YOUNG ENTREPREUR OF THE YEAR
Sponsored by Arc Window Films Limited
@ THE WIGAN BUSINESS AWARDS
DW STADIUM
FRIDAY 17 NOVEMBER 2017
Are you under 30, from the Wigan area* and run your own business? Maybe you just have a great idea that you need help and support to get off the ground? Or maybe you would like to start a business but have no idea where to begin…
As part of the annual Wigan Business Awards, held at the DW Stadium on Friday 17 November 2017, local businessman and entrepreneur Neil Brabbs, of ARC Window Films Limited, is sponsoring the Young Entrepreneur of The Year Award, which returns this year to the evening and he wants to encourage all young business people to enter.
Brabbs was 26 when he started ARC Window Films in 2011, an innovative upgrade for glazing which is now used extensively in automotive, residential and commercial sectors, and he has a passionate belief that local entrepreneurs should be encouraged to thrive.
He says:  "Young people today face huge challenges in terms of employment opportunities, lack of affordable housing and financial pressures. Those who have the courage to start a business should be encouraged and celebrated.
"I was honoured to be nominated for the Young Entrepreneur of the Year award in 2012 and although I only finished as runner up, the award gave me enormous confidence and the belief to continue. The award was withdrawn and I am delighted it is now making a return, because the borough needs its young entrepreneurs.
ARC Window Films has since won the award for Environmental Technology (2013), and finished runner up for the Small to Medium Enterprise Award, and the Something to Shout About Award (2016).
Neil regularly visits local colleges to share his experiences with students who may wish to go into business, and offers an apprenticeship position each year within the company.
If you already run a business, want to start one or just want to find out more, this is an event which is aimed at encouraging like-minded people who have the drive and energy to want to go into business which will help our local economy in the years to come."
*The Young Entrepreneur Award is open to anyone aged 30 and under as at – 25 April 2017 with a business registered in Wigan Borough.
Notes:
The award is for young entrepreneurs who have already started their own business – see criteria below.
HOWEVER, I would be delighted to help any young entrepreneur who is looking for advice – my door is always open.
Neil Brabbs (BSc), Technical Manager, Arc Window Films Ltd
Environmental Technology Award Winners, WBA 2013
Small to Medium Enterprise Finalist, WBA 2016
Something to Shout About Finalist, WBA 2016
Tel:  0333 8002400  |  Mob:  07837 007649
Criteria for the award:
Young Entrepreneur of the Year – Sponsored by Arc Window Films Ltd
A new category for 2017, this award will celebrate entrepreneurs aged 30 and under (as at 25th April 2017). Entrants must be able to demonstrate real ambition, drive, skills and vision to ensure their business or businesses succeed and have started to show an impact in the local, regional or global community. Judges will be looking at:
passion, vision and evidence of running a successful business;
a sound business plan for the future development of the company, current performance and projected growth;
challenges faced and obstacles overcome in becoming an entrepreneur ie work/life balance/social pressure