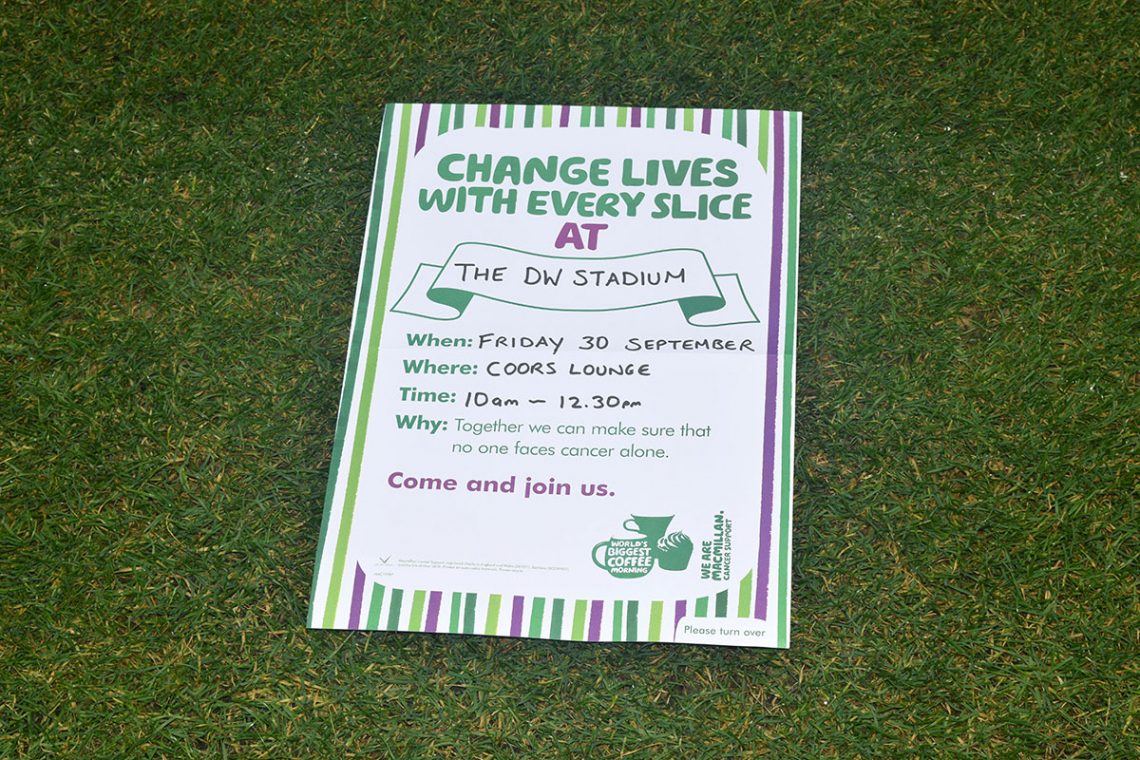 Wigan Athletic and the DW Stadium are hosting their third consecutive Macmillan Coffee Morning from 10.00am to 12.30pm on Friday 30 September to help raise vital funds for Macmillan Cancer Support.
We would like to invite you to come along and take part in this fantastic event, and hope that you will be able to support us to raise money for Macmillan.
If you have any questions about the Coffee Morning please do not hesitate to contact us, or to find out more about Macmillan coffee mornings [click here].
When?
10.00am – 12.30pm on Friday 30 September 2016

Where?
Coors Lounge, West Stand, DW Stadium, Loire Drive, Robin Park, Wigan, WN5 0UZ (Access via main reception)
What?
Coffee and a cake – £3.00
Balloons – £2.00
Enter a Macmillan game – £1.00
If you can't come but would still like to give a donation to Macmillan just text CUPCAKE to 70550 (one text=£5), go to macmillan.org.uk/coffee or phone 0845 074 2606.
Texts cost £5.00 plus network charge. Macmillan will receive 95p of every £1 donated in this way. Obtain bill payer's permission first.