RECRUITMENT
Thank you for visiting the DW Stadium recruitment page.  Below is information on the positions available and how to apply.
To apply for any position advertised you must complete an application form – CVs will not be accepted. All applications must be received before the closing date as stated on the individual advert.
Please refer to the job advert and job description and complete your application demonstrating how you meet the criteria on the person specification.
The application form is designed in two parts, sections 1 – 5 only will be used for short listing purposes. The personal information supplied from section 6 onwards will be removed and used by Human Resources only for statistical analysis purposes.
The company is committed to the principle of equal opportunity in employment and its employment policies for recruitment are designed to ensure that no job applicant or employee receives less favourable treatment on the grounds of "age, disability, ethnicity, gender, gender reassignment, marital status, nationality, religion or belief or sexual orientation"
All applicants selected for interview will hear from the company within three weeks of the closing date. Due to the volume of applications, only those who are shortlisted for interview will be contacted.
Pre-employment checks
All offers of employment are conditional upon the satisfactory completion of pre-employment checks.
Employment references – Applicants will be required to provide details of two employment referees which should include their current/most recent employer. References will be requested after an interview takes place.
Disclosure Barring Service (DBS) checks – Where required applicants will be asked to provide ID required for a DBS check. This will be requested at interview stage. The successful candidate will be registered on to the online DBS system to begin the checking process. Please see the bottom of the job description to see if a DBS check is required for the position you are applying for.
Review of social media sites – The company will review any social media sites (where available) relating to your professional status such as LinkedIn and google. You will be given the opportunity to respond to material findings from online searches should any issues be raised. This may result in your conditional offer being revoked should our findings not suit the profile of our Company.
An unconditional offer only will be made upon satisfactory completion of all relevant pre-employment checks.
For information on current vacancies within Wigan Athletic and Wigan Athletic Community Trust click on the Wigan Athletic link on our Home page and access 'Club' – Job opportunities or visit www.wiganlatics.co.uk/club/Employment.aspx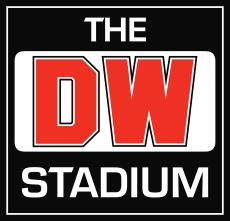 Ticket Office Team Member
DATE POSTED:  12th April 2018
CLOSING DATE: Midnight - Sunday 29th April 2018
TO SEE JOB ADVERTISEMENT: Please Click Here
TO SEE JOB DESCRIPTION: Please Click Here
TO APPLY FOR THIS POSITION: Download Application Form Click Here
We are recruiting for a new team member who will be responsible for selling tickets over the counter or by telephone and provide advice and assistance to customers.
Read More