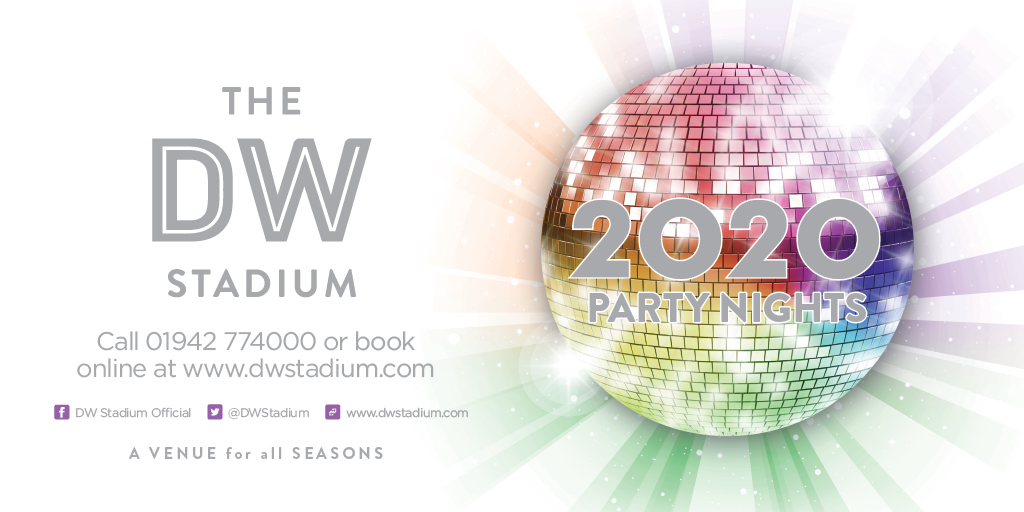 PARTY NIGHTS 2020 – NOW ON SALE!
Come and party with us at the DW Stadium in 2020.
We've got a range of events taking place throughout the year and whether you're planning your next night out or you're celebrating a special occasion, our party nights are sure to give you an evening to remember!
Enjoy delicious food and a great party atmosphere.